In an effort for San Mateo chapter members to get to know one another better, each newsletter features an interview with a fellow Surfider. Second in the lineup -- Ryan Searcy, Blue Water Task Force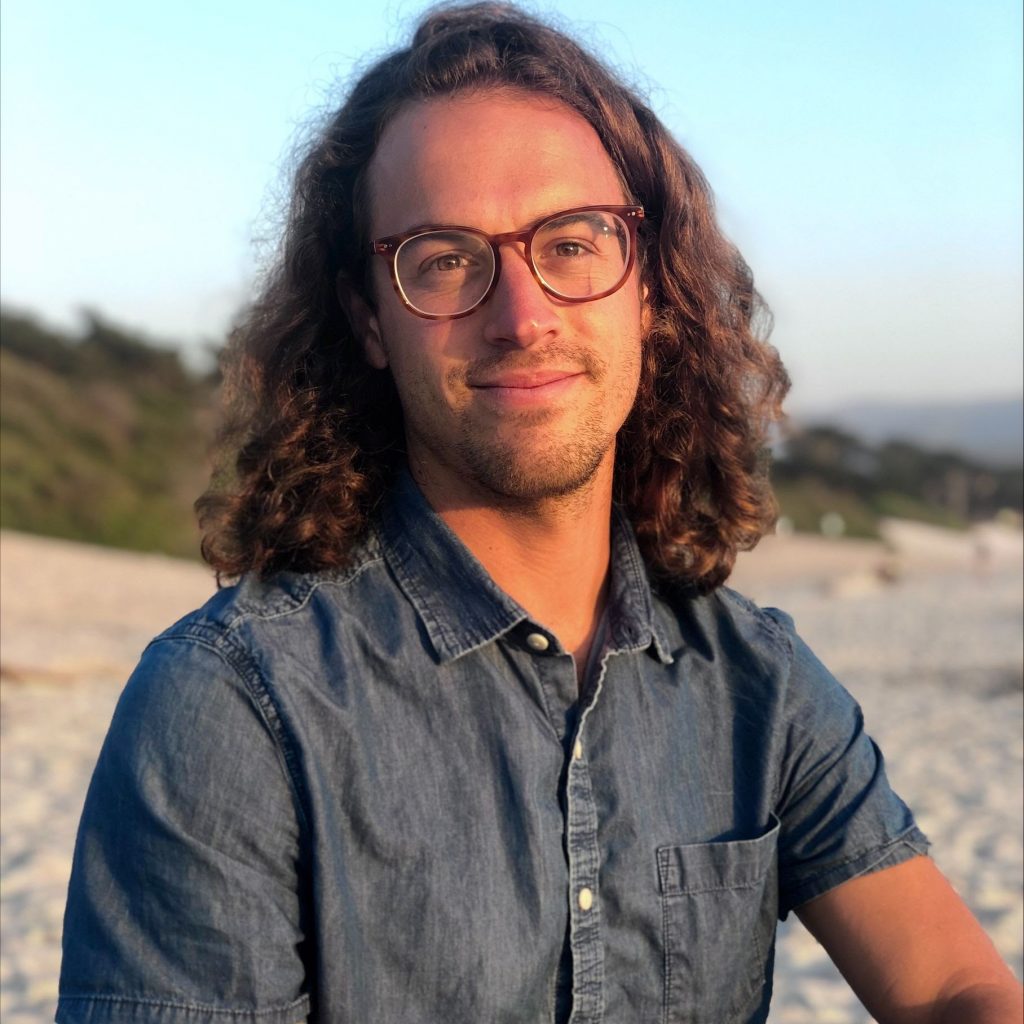 Q: What was your relationship like as a child to the ocean and beaches? Did you have easy access to them? How has that relationship with the ocean changed as you've grown older?
A: I never went to the beach as a child. Growing up near Sacramento, our nature trips were usually into the mountains. Those hiking and fishing trips did build a small environmental awareness, though. When I moved to Southern California for school and work, I gradually became an ocean-user in every facet of my life (recreationally, voluntarily, and professionally). Now, if I can only figure out how to breath underwater…
Q: How did you get involved with Surfrider? What about the organization's mission resonated with you?
A: I started with Surfrider San Diego in 2014. Fresh out of college, I was working as an air quality engineer at the time, but I didn't feel like the work I was doing had any impact on environmental conservation. Surfrider became a really important platform for me to meet new ocean-minded folks, learn about important issues local to my area, and have an active role in coastal conservation. Now having been part of three chapters, I'm always so stoked to see how effective Surfrider is at connecting people in the community to their beaches on a deeper level. I think it's really easy for people to channel their love for their beach through Surfrider and become a more empowered steward.
Q: What do you love about being part of BWTF, and what proves challenging?
A: I hold the belief that true environmental preservation and regeneration can only come when a widespread connection between people and their environments exist. Surfrider stands to make this connection with programs like BWTF which help build understanding and a sense of ownership over one's local stretch of coast. One challenging aspect of being a BWTF member is seeing high bacterial counts at certain beaches week after week but not seeing anything change. While water quality issues can't be solved overnight, Surfrider San Mateo hopes to use its long history of advocacy to influence the appropriate regulatory agencies to commit to water quality improvements at our beaches
Q: Do you have a favorite SMC beach? If yes, which one and why? Do you have any other favorite beaches in the US or in another country?
A: In SMC, it's a tie between Ross Cove and Grey Whale Cove for the solitude and beauty. Sand Dollar Beach in Big Sur holds a special place as well. Finally, I had a few magical experiences at Magen's Bay in the US Virgin Islands…that place is like a post card!
Q: Can you recommend a few ways a person can help keep our beaches and the ocean clean?
A: Don't wash your car! Save water and keep that thing dirty. If you must, rather than washing it in your driveway, take your car to a locally-owned car wash that you know recycles or appropriately disposes its water into the sewer system. This will reduce soap, oil, and pollutant-ridden runoff from trickling into through gutters, storm drains, and creeks out to the beach.