Clean ups are conducted by volunteers who weigh, catalog, and recycle the appropriate materials collected. Participants range from all ages and typically consist of local community members, tourist, youth organizations, school clubs, company employees and local elected officials.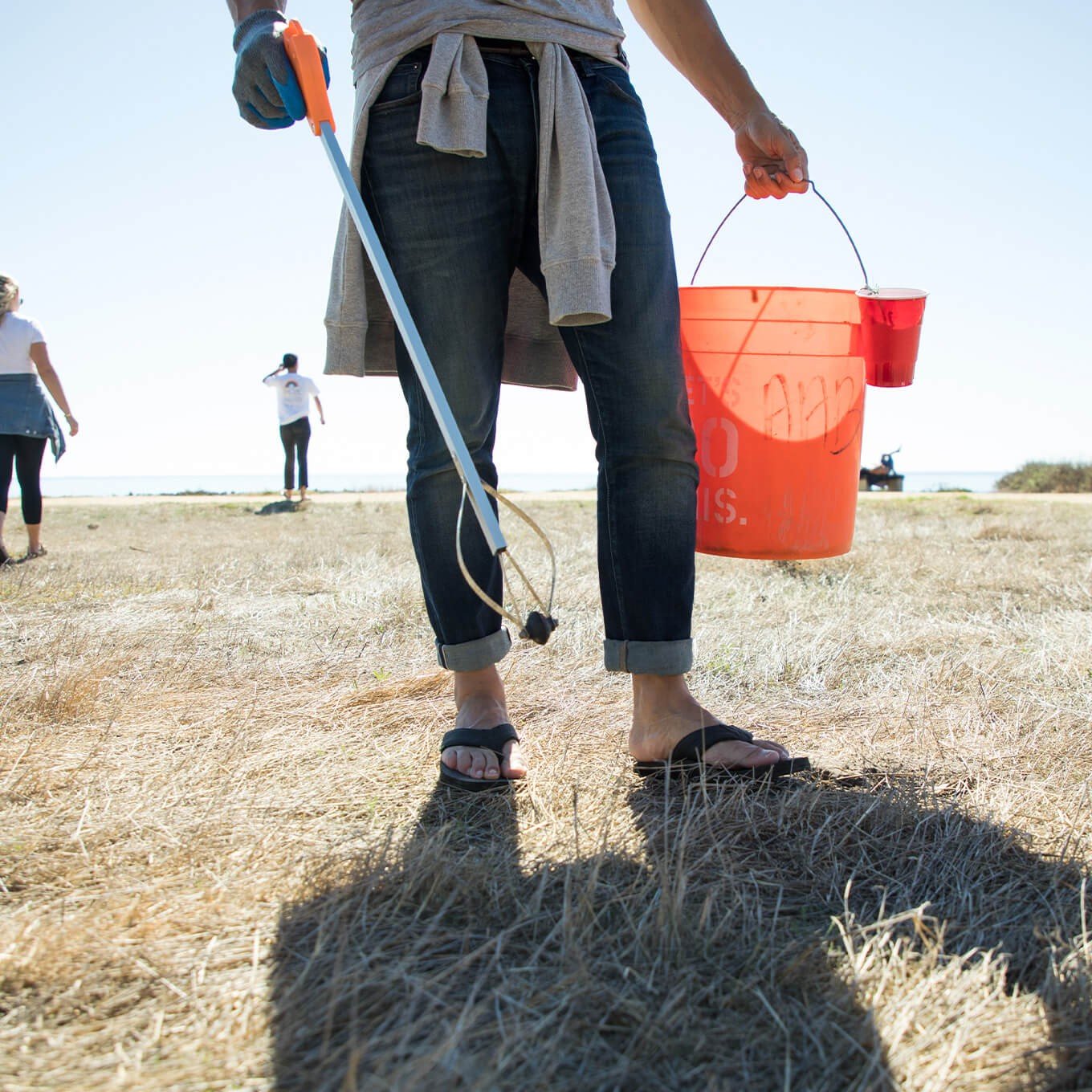 Surfrider Foundation historic metrics:
25,000 people participant in Surfrider Foundation Beach Clean ups annually.
They contribute over $1.1M of in kind time annually to keep beaches clean.
They collect and remove 100,000 pounds of trash and recycled materials annually.
Over a 5-year period Surfrider has conducted over 5,000 beach-clean ups.
Over a 5-year period Surfrider has collected and removed 500,000 pounds of trash.
Over a 5-year period Surfrider volunteers have contributed over $4.8 Million dollars of in-kind time to cleaning local beaches.
Our San Mateo Chapter averages 35 volunteers per clean up
SM S/F has collected over 700lbs to date
Beach clean up activities help business partners* in the following ways:
Help protect our coastlines, waves and beaches
Help promote a healthy lifestyle for employees
Establish company as a good corporate citizen
Encourage employees to be engaged in their community
Strengthen employee team building and morale
Encourage brand loyalty by being affiliated with Surfrider Foundation
Frequently Asked Questions for Sponsors*
Can we bring our company tent or banner? YES
Can we wear corporate apparel? YES
Should we provide water? YES
Can we bring food? YES
Is this a family friendly event? YES
Can we bring pets? Typically, NO
How long does the clean up last? 1-2 HOURS
Do participants have to pay for parking? YES, if the location does not provide free parking options. To date we have been able to negotiate free parking but this is not always guaranteed. We will keep you informed as we get closed to the beach cleanup date.
*Various sponsorship opportunities are available based on group size. Please contact beachcleanups@smc.surfrider.org for more information.